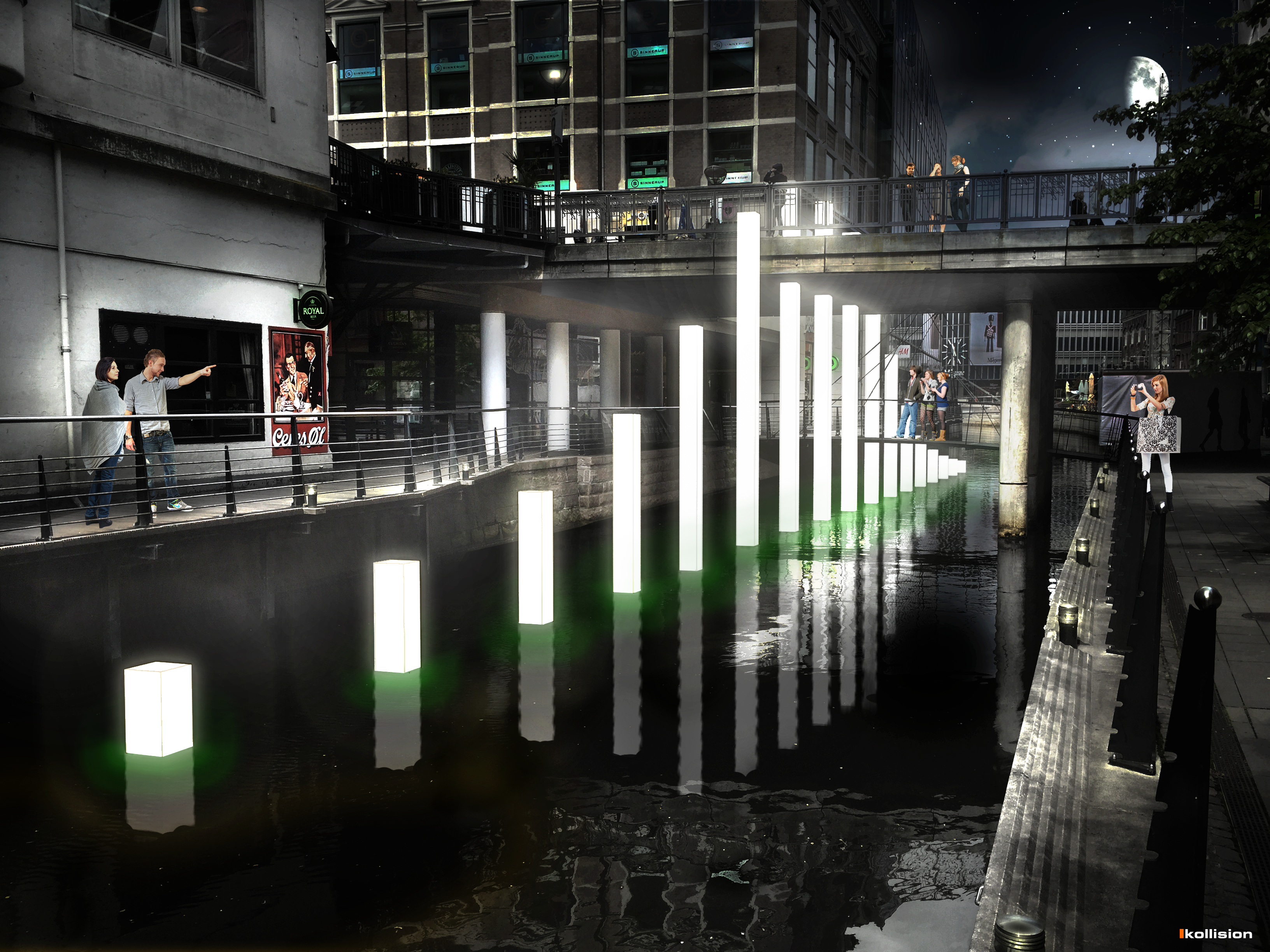 In connection to the event Sculpture by the Sea (24th. October – 10th. November 2013) which is staged in Sydney, Australia, along the Bondi to Tamarama coastal walk, I created a large floating Sculpture.
The Sculpture is available for rent and acquisition.
Black Birds derives from my fascination with computer generated triangulated lines and ancient Eastern origami folding techniques. When you see Black Birds in the water, you need to stand at a certain point to actually see the image of the birds. From all other locations, this floating land art sculpture appears as an abstract vectored image or maybe as a spot of oil. The two birds are the same size and structure, but one of the birds appears at first sight to be broken or in physical decay. This is a deliberate attempt to complicate the perception of the sculpture and add another layer to its story.
Interview on SBS radio in Australia (Danish)
Link to an article in the Danish paper Jyllands-Posten (Danish)
Link to TV2 television program featuring Black Birds (danish, approx 1:10 min into the program).
The project is supported by:
China Southern Airlines
Jane & David Duncan
Freya Lombardo
Duont Plastic
The sculpture is built through different steps involving; Research; Prototyping; Correcting; Building moulds; Production; Testing; Finish and implementation.
Production
Pre-production